Whether you're the go-to house for the holidays and family parties, or just like to have people over occasionally, your entertainment space set-up is an important part of making sure guests have a fun and enjoyable time.
With football season in full swing and the holidays right around the corner, now is the time to evaluate your entertainment space to ensure you are maximizing your space's use and feel.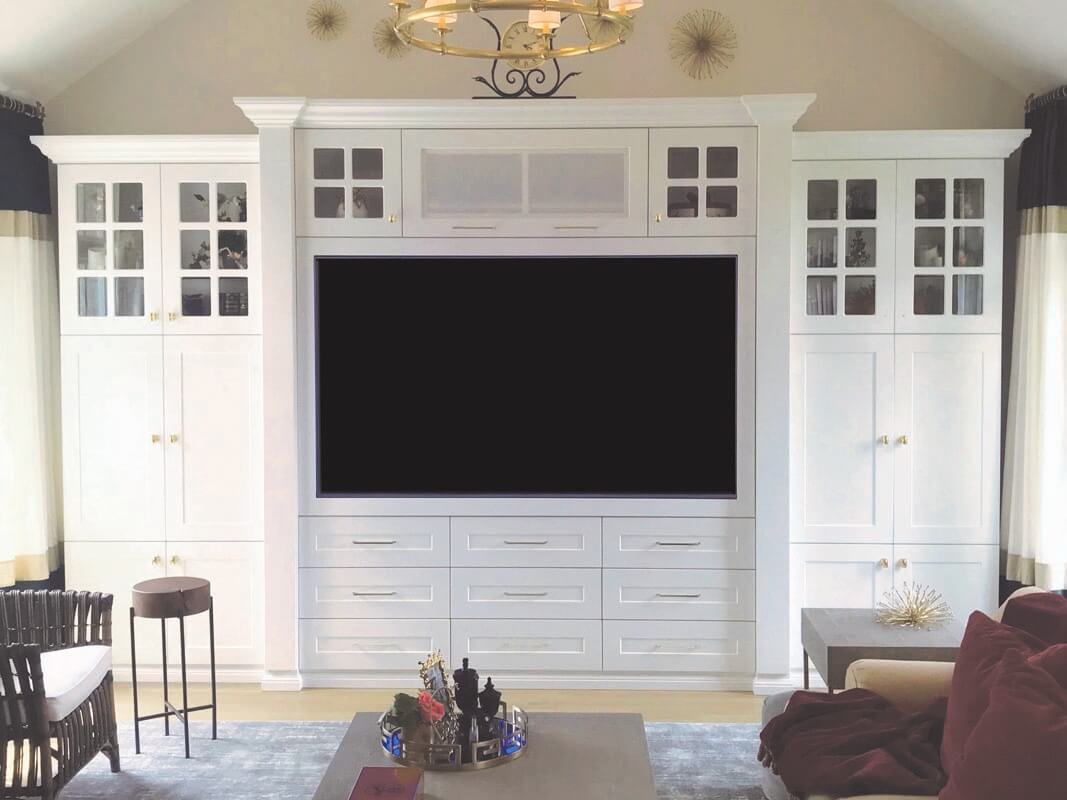 Make your space more functional
Football fans and holiday movie lovers alike understand the importance of electronics. From TVs and speakers to bass boosters and projectors, there's a lot of not-so-small stuff that goes into an entertainment room.
Instead of crowding all your important electronics on the floor or a console table, a fully customized media center creates an organized way of storing your electronics without taking space away from your floor. Cords, speakers, and even TVs can be hidden within the media center to take away from potential distractions in an entertainment room that serves other purposes.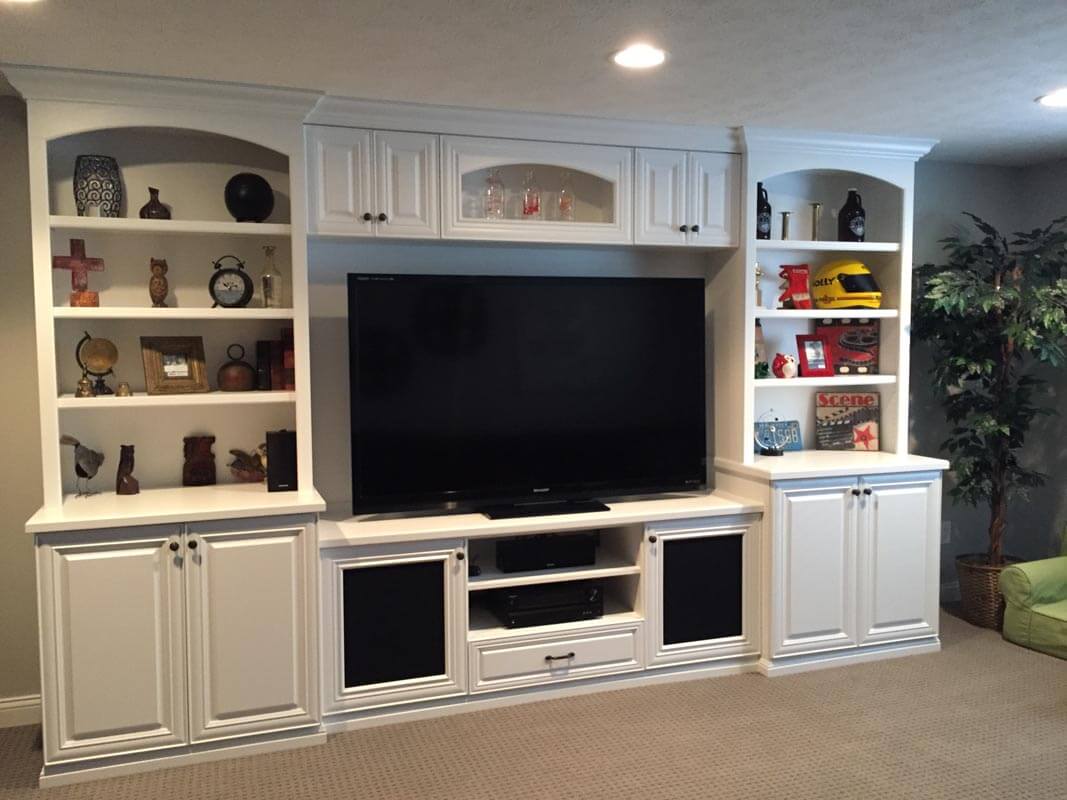 Add to your home aesthetic
Installing a media center doesn't have to take away from the look and feel of your home. Custom media centers and built-ins can be created to complement any aesthetic, style and room, making it a true extension of your home.
The best part? A customized media center leaves plenty of space for any decorations in your entertainment room. Picture frames, books, trinkets and plants can all sit comfortably without crowding the shelving, truly making it something unique.
If you're interested in creating a customized media center in your home, schedule a free consultation with our team today to see how can transform your entertainment space!