Bookshelves aren't just for books. Sure, they are a great way to display your beloved library of literature, but they can also be used to showcase artwork, picture frames and much more! Gorgeous custom-made bookshelves will be the focal part of any room or can be integrated with any décor to complement whatever design scheme you are going for.
Custom Built-In Bookshelves
Looking to finally build your own personal library? Wanting to add bookshelves to your living room? Your search ends with us!
From the highest quality materials to stunning designs crafted to your specific needs, our built-in custom bookshelves are second to none. Built-ins are a creative way to add value to any room in your home and can serve as a way to add décor without it looking cluttered and messy. There's just something about a set of bookshelves that are designed to fit perfectly into your space—you'll see once yours are complete!
A custom bookshelf can be the right answer to any storage solution, regardless of what room in the house you are looking to organize. No room is off limits when it comes to modern, custom built-ins. From the living room to the media room to bedrooms, there's always room for handcrafted, well-made built-in bookshelves for books and décor.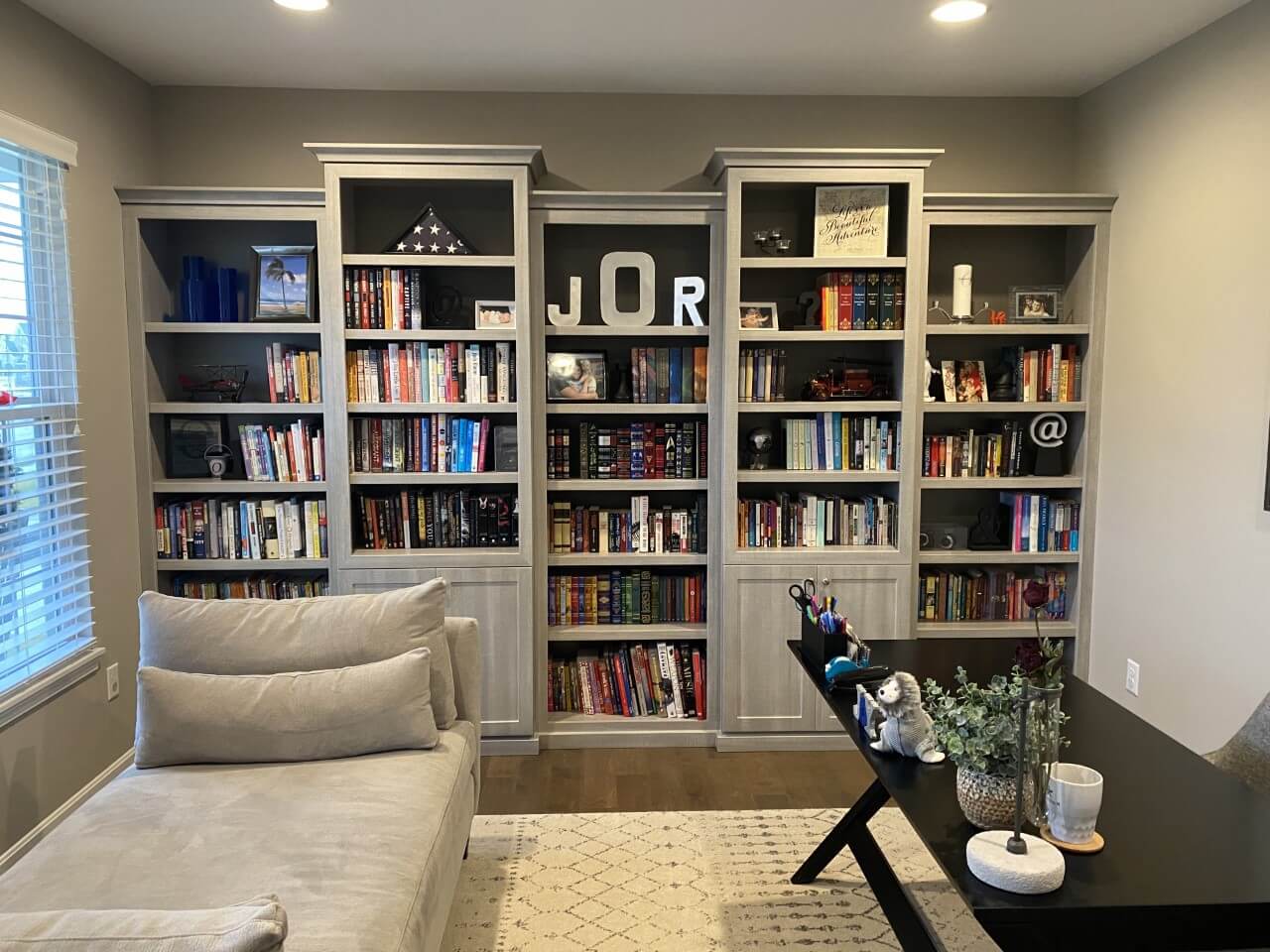 Looking to put a more professional – and sophisticated look to your home office? A built-in bookcase will have your Zoom background the envy of the office, and you'll have plenty of room for everything you need.
Looking for a way to display records, DVDs or other collectible media? Custom built-in shelving in any room can showcase these types of items in stellar fashion.
Custom built bookcase shelving truly is as unique as the home it's being added to—ensuring your home will have the look that stands out from the crowd!
The types of custom bookshelves you can get vary as widely as how and what you can use them for. You can select a single unit for smaller rooms or for areas where you just want a little pop of extra storage. Or, you can cover an entire wall with shelves. Fully customizable, you can add adjustable shelving so you can alter your new custom built-ins to meet your changing needs. Whatever size or shape you require for your home, we can work with you to find exactly the right custom bookshelves to fit any room.
Why Choose Innovative Cabinets & Closets?
When you're looking to add custom bookshelves to your Indianapolis-area home, we're here to help make the process smooth and easy. Forget the stress and uncertainty. Instead, we'll help guide you to the best possible option for your needs. These shelves are custom designed and created for you, so from selecting the layout to choosing the finish, you're an integral part of the entire process.
When you choose to work with Innovative Cabinets & Closets, our first step is to sit down together and discuss your bookcase desires. You'll share where you would like your custom bookshelves and what you plan to use them for. We'll then look at everything from the size of the room to the style of furniture that you'll want your custom built-in bookshelves to complement.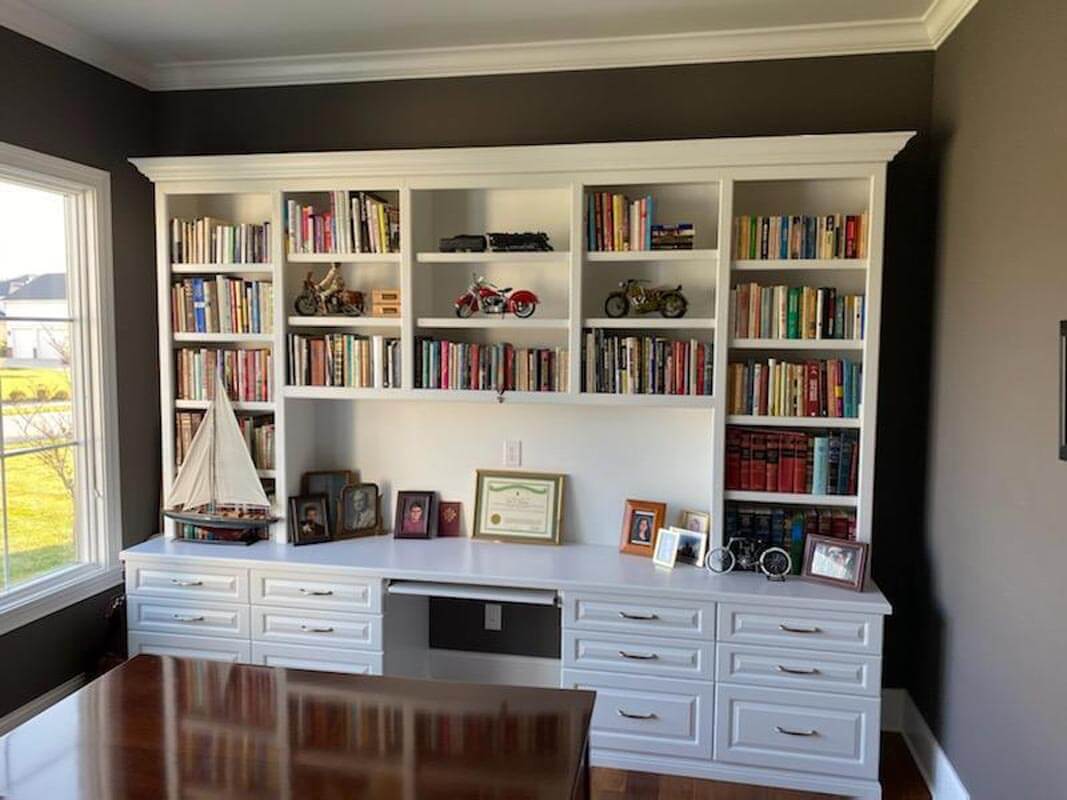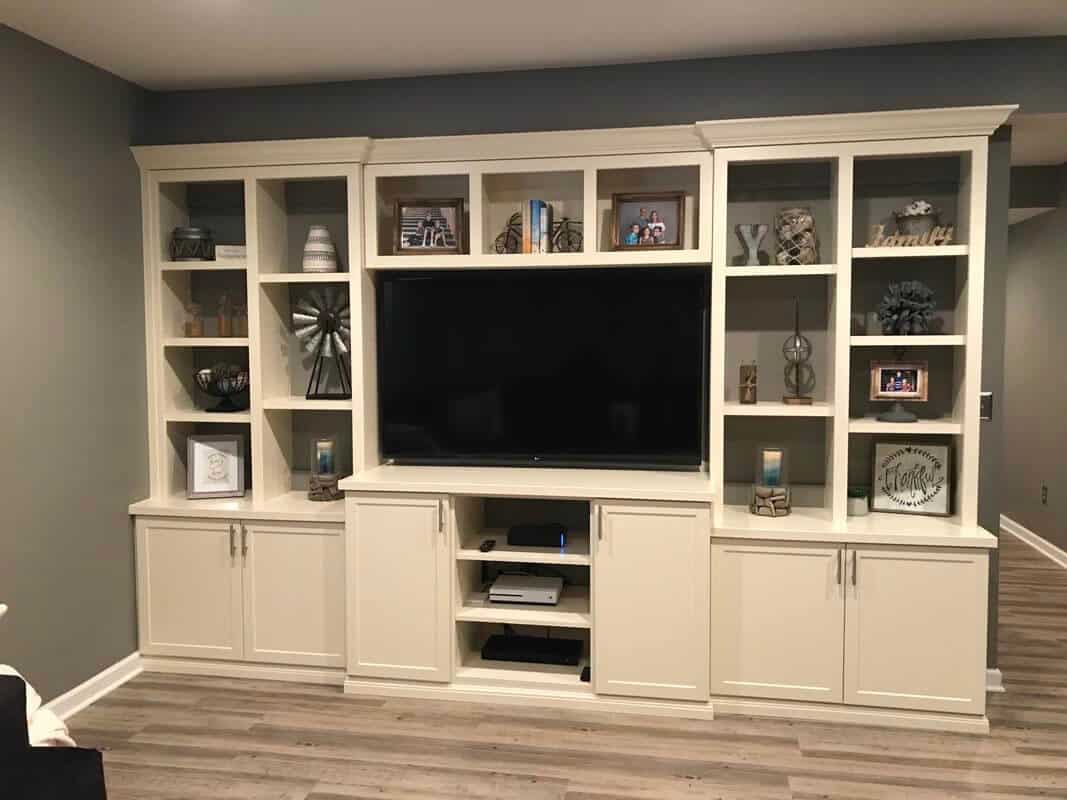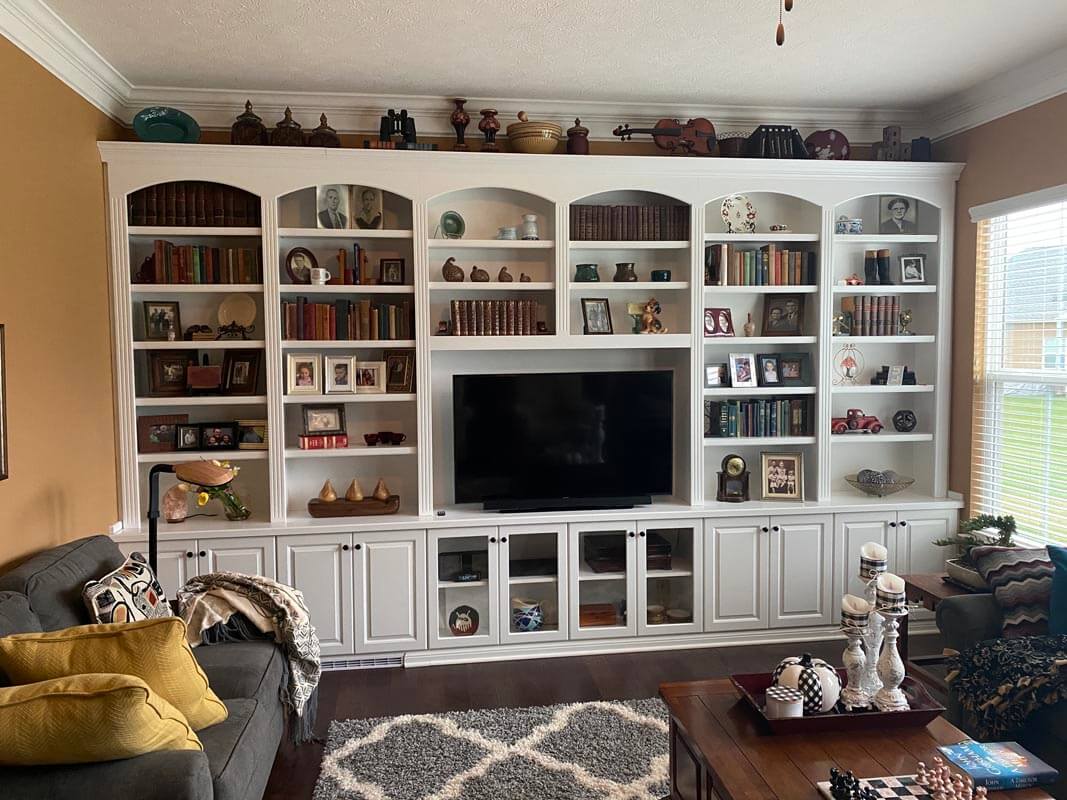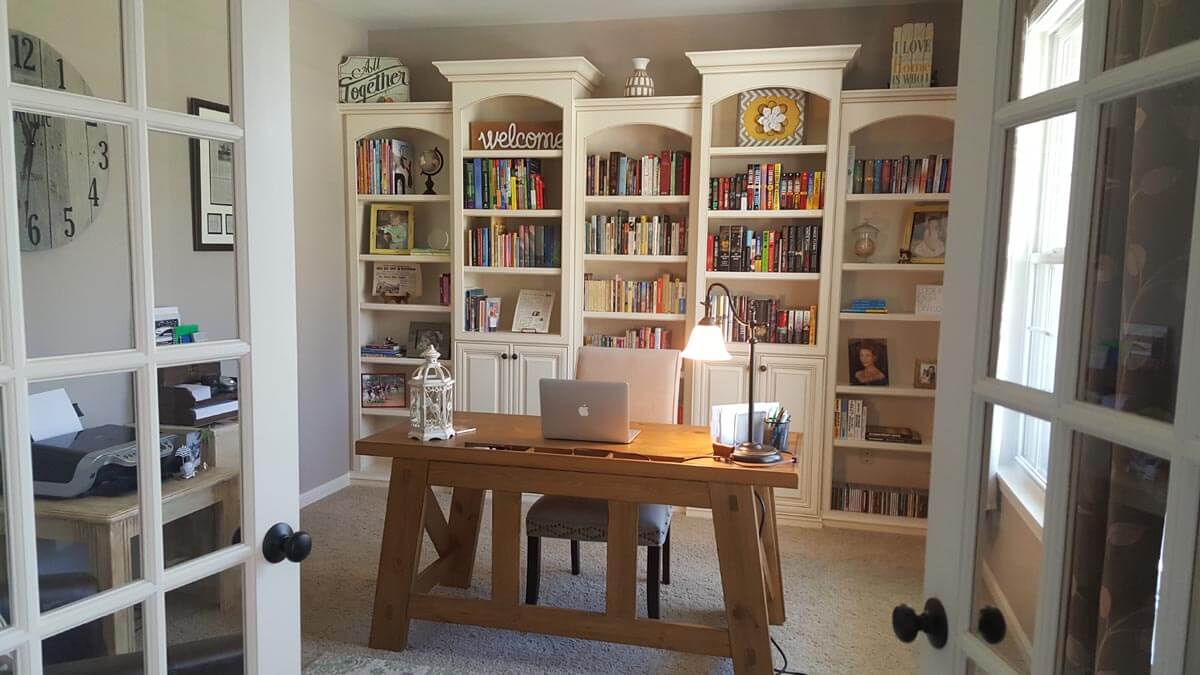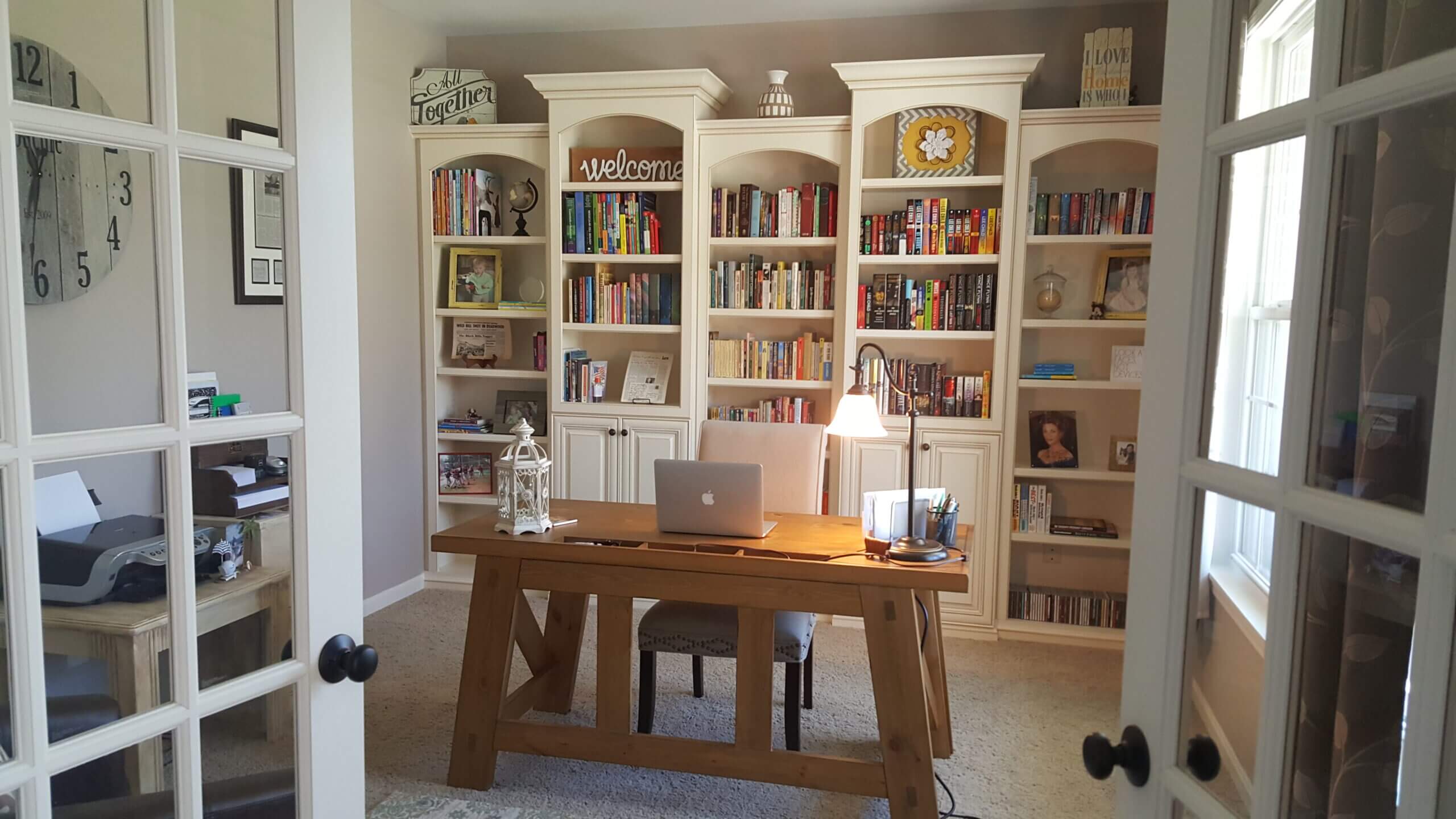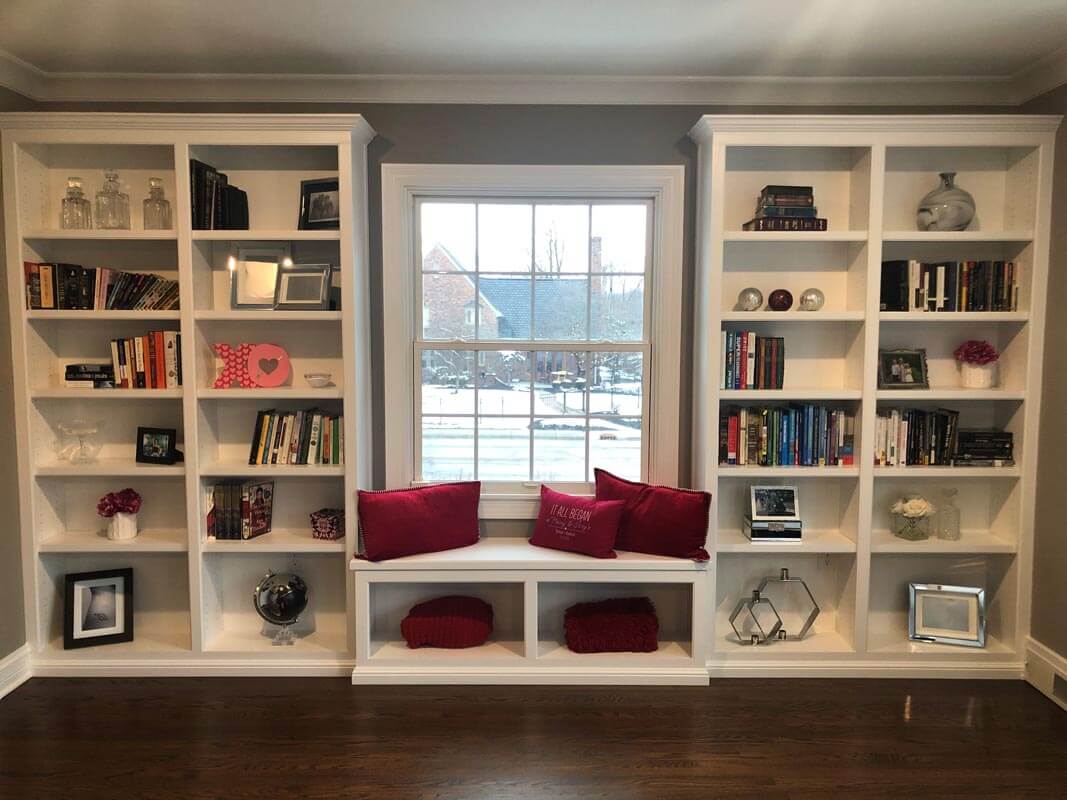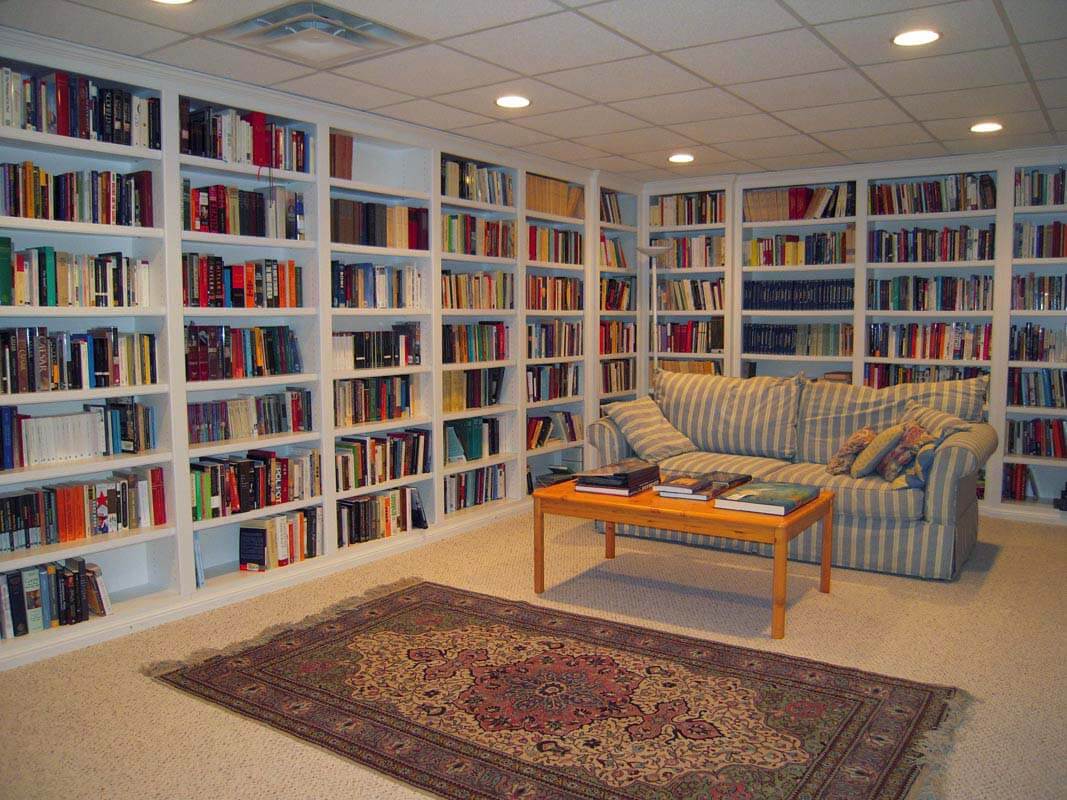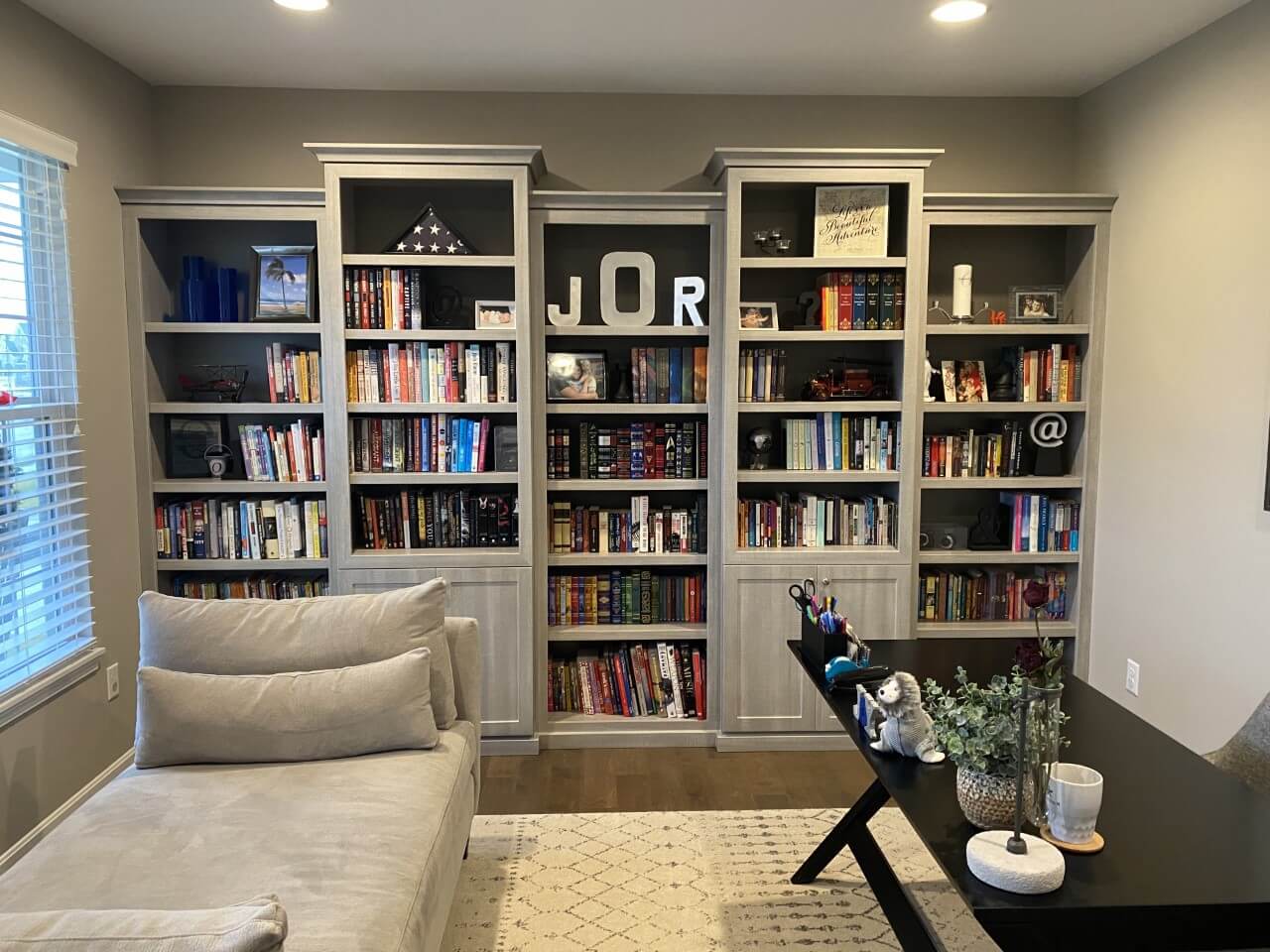 From there, our designers will mock-up how your new shelving will look. You'll get final approval and then it is time to get started on the building process. After our team of professional, experienced and reliable wood-working experts have built your shelves, they will install them in your home exactly where you want them. For built-ins, we'll do the dirty work, too, ensuring these high-quality, stunning shelves are added exactly where you want them.
Once we're done with the building and installation process, all you have to do is enjoy your new additions! Your home will shine with new Innovative Cabinets & Closets bookshelves, adding style and value to your home.
Ready to make your home even more beautiful with custom-made bookshelves? Contact us today to get started on the process. We're ready to help you enhance your home and get the eye-catching, style-savvy built-in or freestanding bookshelves you have been waiting for.