With the pandemic continuing to keep some offices and schools closed across the country, employees and students need a space to peacefully take Zoom calls, complete work and stay productive.  
Is your home office space non-existent? Tired of doing video meetings from your bed or couch? 
If you're upgrading your office space, there's a few things to consider before you start planning out exactly what you need to do. These aspects include:  
How is the space being used and who is using it?

 



It's vital to consider exactly what is being done in the office. Is just one person doing work from a computer in there, or will multiple household members be conducting phone calls or on video meetings? Will there be children around?   
With more than one person doing their job, one popular option is a peninsula desk. This type of desk offers multi-chair seating, so each individual gets their own workspace without having to purchase or find room for multiple desks. When working together, either for business or when helping kids with schoolwork, it provides a central space where everyone can collaborate. Plus, it utilizes often wasted space in the center of the room, maximizing the space you do have in a thoughtful way.  
Will you or anyone else be using a computer or other equipment?

 



If you are on a computer all day, you'll need an area for the laptop or desktop and all the accessories that go along with it—monitor, power cords, mouse, etc. If multiple people are on computers, ensure there is a space for everyone. Think carefully about the flow of the office and how it works with everyone's needs. 
 For kids doing schoolwork, ensure they have a large enough workspace to be on their computer or tablet, as well as have all of their books, pens and pencils, highlighters and other school supplies close at hand.   
If you're using your office for editing photos or doing artwork, you'll want to ensure that your lighting is natural and free-flowing.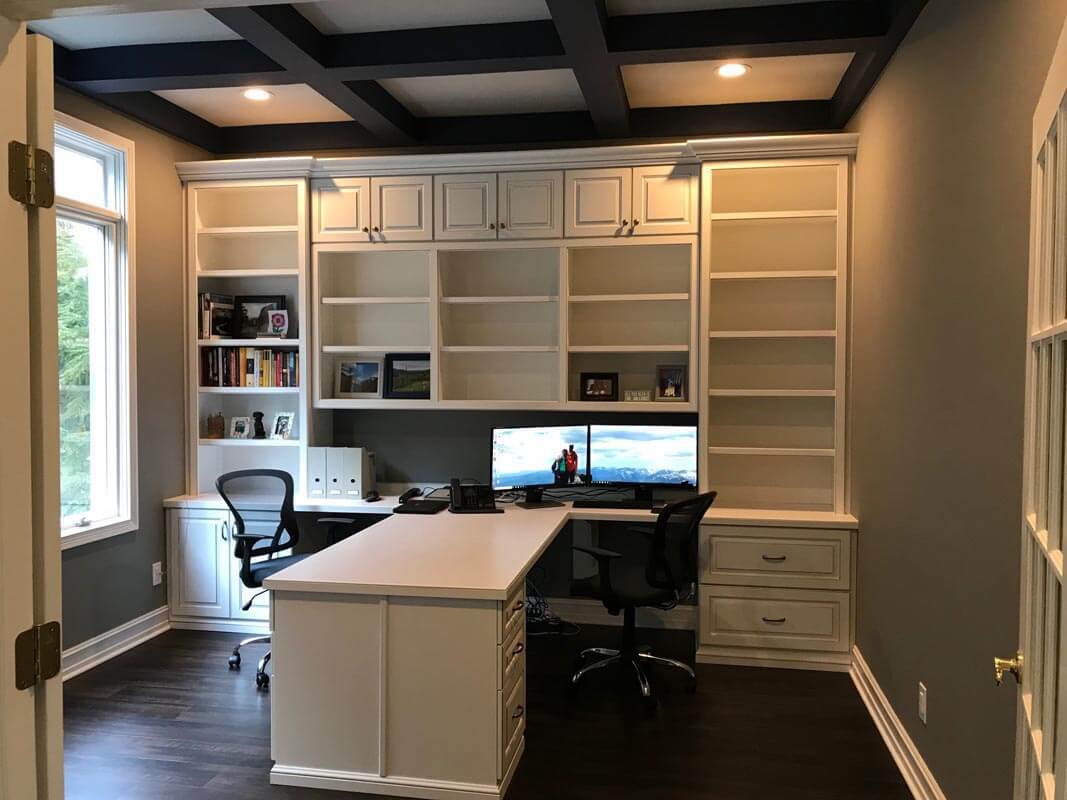 Will the space be used for anything other than work or school?

 



Who says the office has to just be for work? Have a little fun with it! Some families like to use a spot or station in the office as a puzzle area, where they can work on their latest masterpiece and leave it undisturbed until the next puzzling session. Consider a table or designated nook for this type of activity, too! You might also want a crafting space, LEGO area or other fun activity spot. Consider whether or not your family will need additional space for something other than work.   
Storage options like cabinets and shelves are an easy way to keep the office tidy while providing everything you and your family need right at your fingertips. Look for options like built-ins and filing cabinets, and make sure you have room to open the cabinets without bonking into a table, chair or human.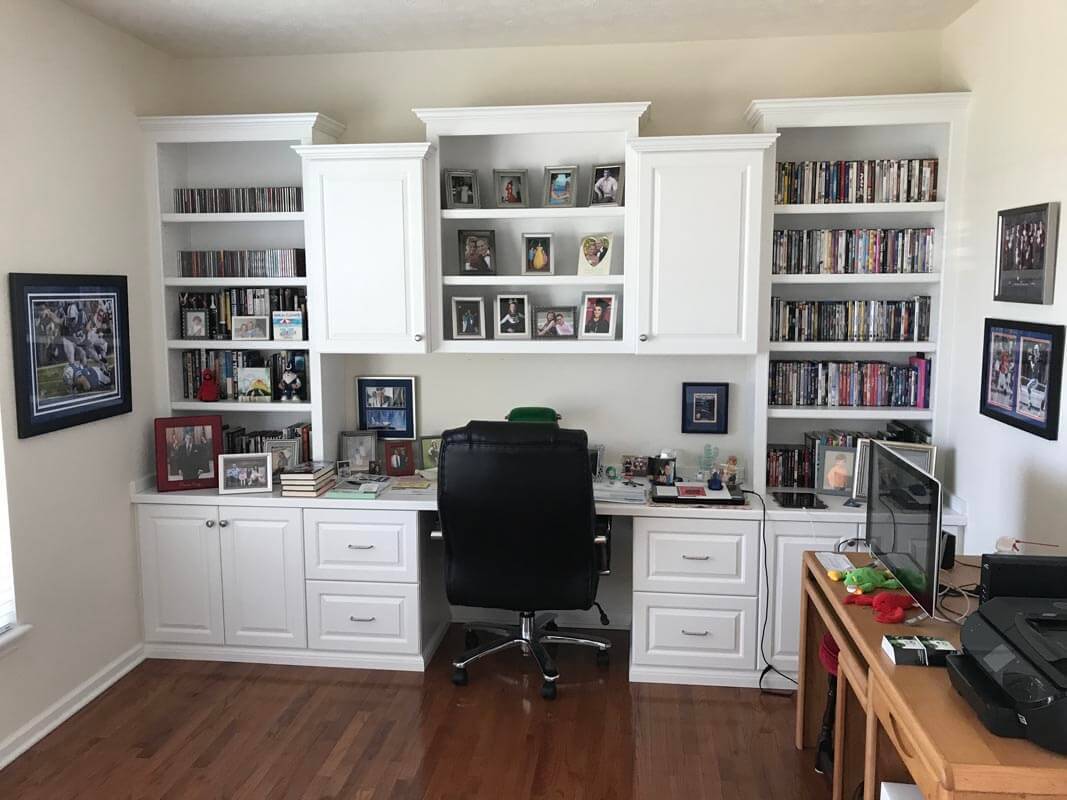 Popular Home Office Solutions  
Home offices have come a long way. Give yours a modern makeover that's not only functional, but also FUN with these popular home office trends:  
 From stand-to-sit desks to treadmill and stationary bike desks, you can switch up the traditional work area for one that offers a little more mobility.  
If you don't have a designated office in your home, you can turn other spaces into one with a little planning. Look for various nooks and crannies where a desk can be added, and don't forget to consider closets or laundry rooms. It doesn't matter where you put your work or school from home spot, as long as you have the necessary features you need to get the job done. 
If you've been dreaming of a functional space that truly works for you and your family, the experts are Innovative Cabinets and Closets are here to assist in making your wildest workspace fantasies come true. As professionals with decades of experience in organization and storage, we can build desks, cabinets, shelves and more to make working or schooling from home a more enjoyable experience. 
 Contact us today to start planning your productive and functional home office!